Good news!
The consistency evaluation of

L-Alanyl-L-glutamine

Injection from Xi'an Wanlong Pharmaceutical was approved
On July 04, 2022, the product L-Alanyl-L-glutamine Injection consistency evaluation application was approved by the National Medical Products Administration, it is another product that has approved the consistency evaluation for Xi'an Wanlong.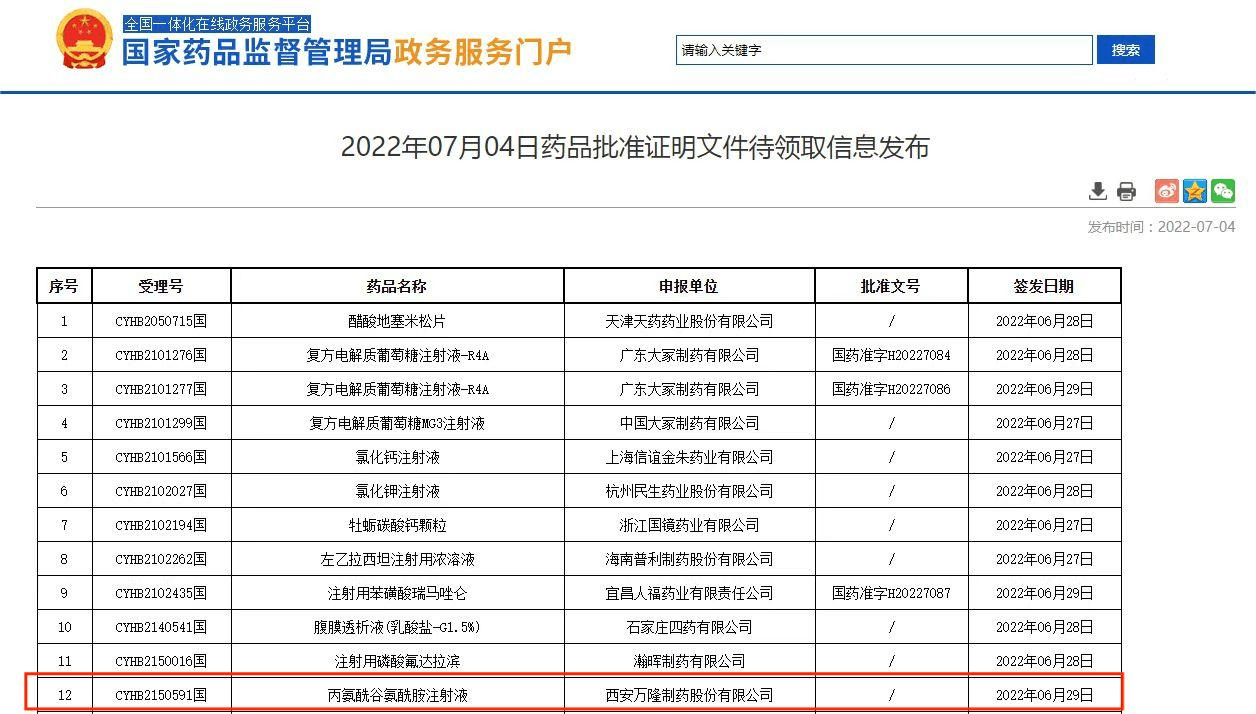 L-Alanyl-L-glutamine Injection is an amino acid nutritious drug, which is used to treat cancer patients and ICU patients with chronic wasting diseases.
Our company insist on developing and manufacturing first-class products, earnestly fulfill the duties of pharmaceutical industry, and actively contribute to the society. The successful evaluation of Tirofiban Hydrochloride and Sodium Chloride Injection is also the embodiment of enterprise spirit. Xi'an Wanlong Pharmaceutical will continue to increase the investment in scientific and technological innovation, continuous development and innovation, to provide patients with reliable quality, significant curative effect, safe and secure good medicine, and continue to serve the society with high-quality products!